7 Outfits to Wear on Your First Date: "First dates can be a whirlwind of emotions – excitement, anxiety, happiness, and fear of judgment. But amidst it all, one question stands out: "What to wear on a first date?"
Hours of searching, selecting, and rejecting outfits, asking for suggestions, to decide which outfit to go with. And when you finally select something and wear it, you are still having second thoughts.
Why is it so hard to select an outfit?
Before you select any outfits, let's first understand the psychology behind them.
You may have heard the cliché many times, "when you look good, you feel good."
In psychological terms, it's called the theory of enclothed cognition. According to the theory, your outfits influence your emotions and behavior.
"When you have the confidence of a worry-free outfit, your focus can shift towards more essential matters.
When it pertains to selecting your attire's hues, we recommend considering either red or black attire for your romantic outings. These versatile choices serve as dependable options when uncertainty arises."
Caution:
Avoid wearing colors like orange or brown on your first date.
The color orange is often associated with caution signs on construction sites and roads. It can give a superficial and attention-seeker vibe.
The color brown gives a boring and serious vibe. So, avoid these colors on a first date.
The color orange is often associated with caution signs on construction sites and roads. It can give a superficial and attention-seeker vibe. The color brown gives a boring and serious vibe.
So, avoid these colors on a first date. You may also want to avoid wearing clothes that are too revealing or overly trendy.
It makes you look unapproachable. And also don't wear outfits that look like you've put too much effort into them. Effortless dressing looks way cooler and more appealing.
Avoid attention-grabbing prints or colors that are too flashy. Your date should concentrate on you, not your outfits. Sticking to solid colors is a good option.
Remember, the whole point is to be comfortable and make the other person comfortable. If it gets awkward, there is a risk of ruining the date.
 After reading all this, you must be like – Good lord! That's a lot of information to remember. 
Am I going to a date or a psychology class?
Don't worry, you don't have to remember any of that. We have done all the work for you and selected some outfits from our wardrobe keeping in mind all the above points.
Choose the outfit of your choice and forget worrying about it. Have fun and make some good memories with your date. After all, that's the whole point of it.
Choosing the best outfit for a date depends on the place you are going and what you are planning on doing.
You can't wear a midi-length dress to a hike, right? Context matters.
#7 outfits to wear on your first date
#Best Date Outfits
# A coffee date
1. Black Solid Polyester Asymmetric Top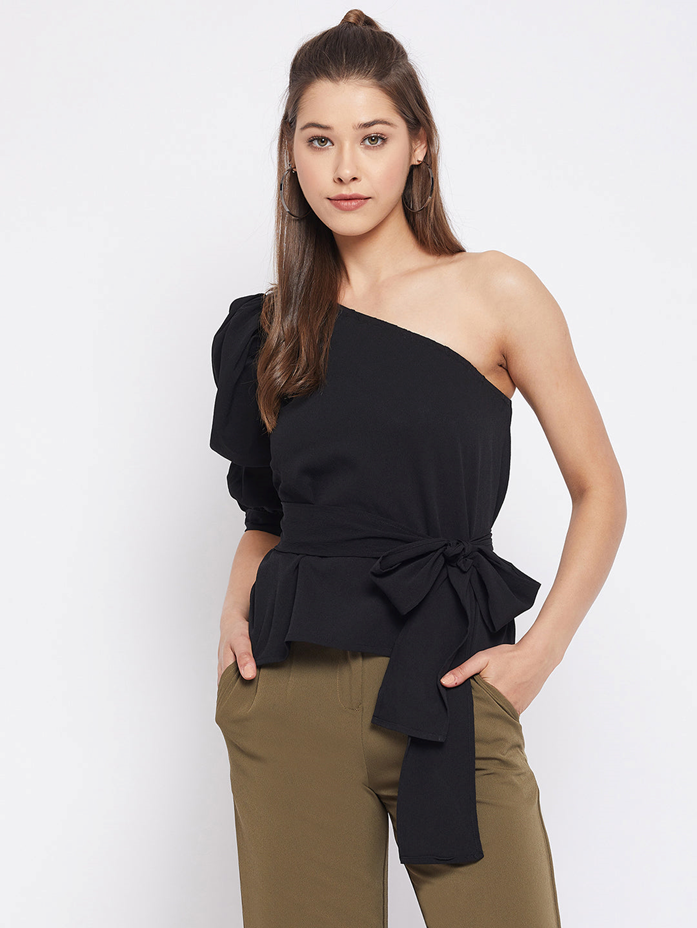 If you are going on a coffee date, you don't need to overdress. A beautiful top, your favorite denim or chinos trousers, and a pair of sneakers or heels will give you an elegant yet effortless look.
This black solid polyester asymmetric top keeps it basic yet flattering. It also takes care of your comfort at the same time. Wear it with olive or some light-colored chinos trousers and a pair of stilettos to complete the look.
Click here to add this top to your wardrobe.
2. Green Sheath Crepe Solid Dress
Solid color, minimalistic, casual, and comfortable. It qualifies almost all the requirements of a date-ready outfit.
If you want to look good and also want to make it seem effortless, this is our pick for you.
Wear it with a pair of sneakers and your favorite handbag to get the perfect look.
Get your dress here.
# Casual Outdoor Date
3. Pink A-line Rayon Floral Print Dress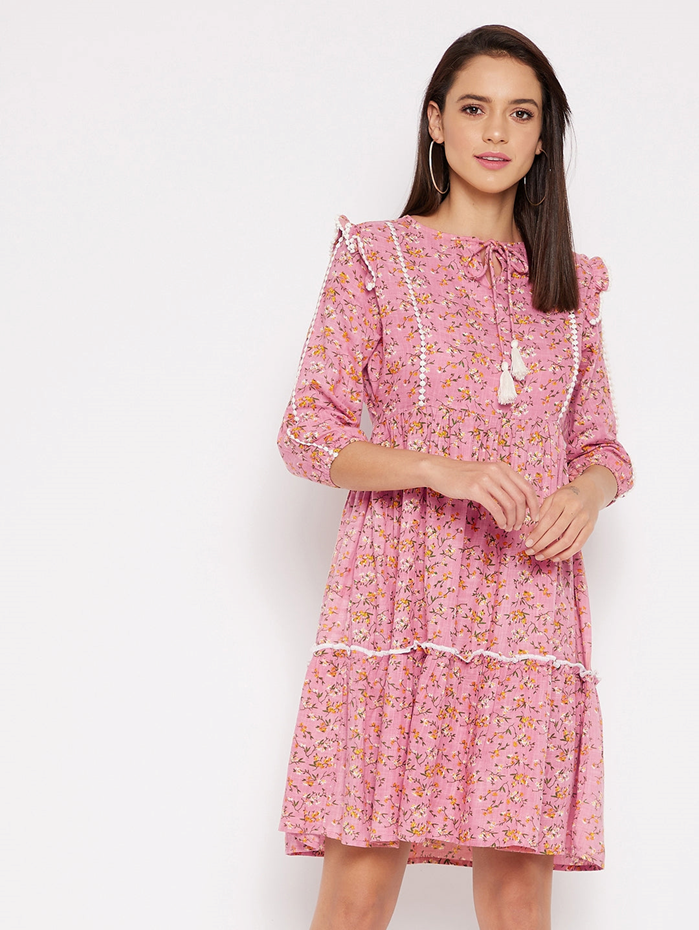 Whether you are going on a long drive or a long walk on the beach, you may want to keep things comfortable and casual.
This A-line dress will serve you well in that case. Lightweight and comfortable with a feminine touch.
Perfect for a lazy outdoor date. A pair of sneakers with a crafted sling bag will go well with this outfit.
Click here to add it to your closet.
4. Green A-line Pure Cotton Striped Dress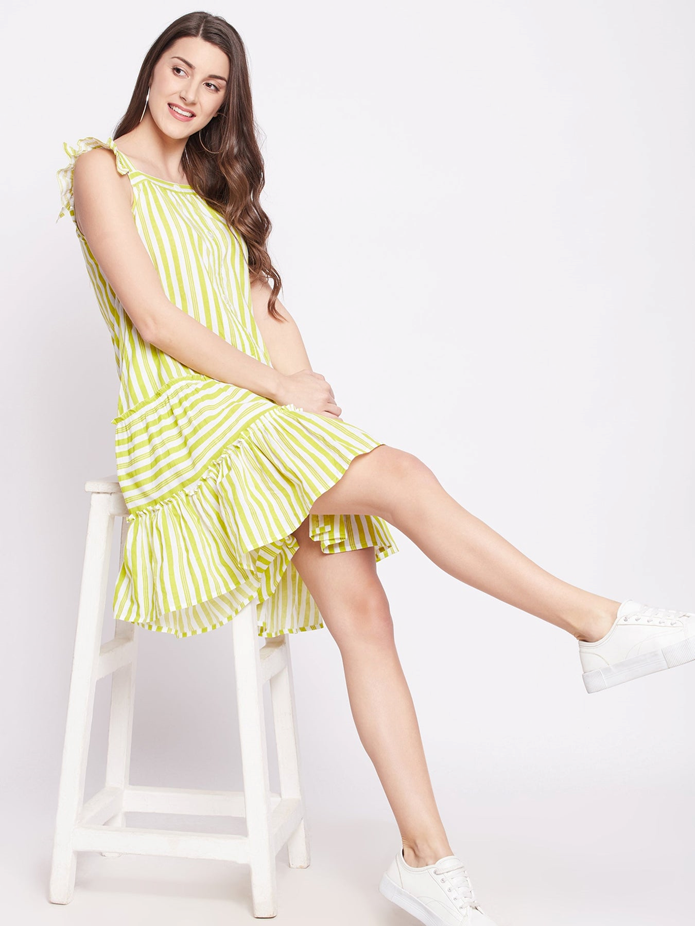 Another beautiful outfit for a casual outing with your romantic partner. It's made up of cotton and it is lightweight.
You don't have to worry about sweating while you are outdoors wearing this dress. This outfit is perfect for summer days.
Wear it with a pair of sneakers or heels of your choice to get the best look. Get your green A-line cotton dress here
# Elevated Dinner Date
5. Black Maxi Crepe Solid Dress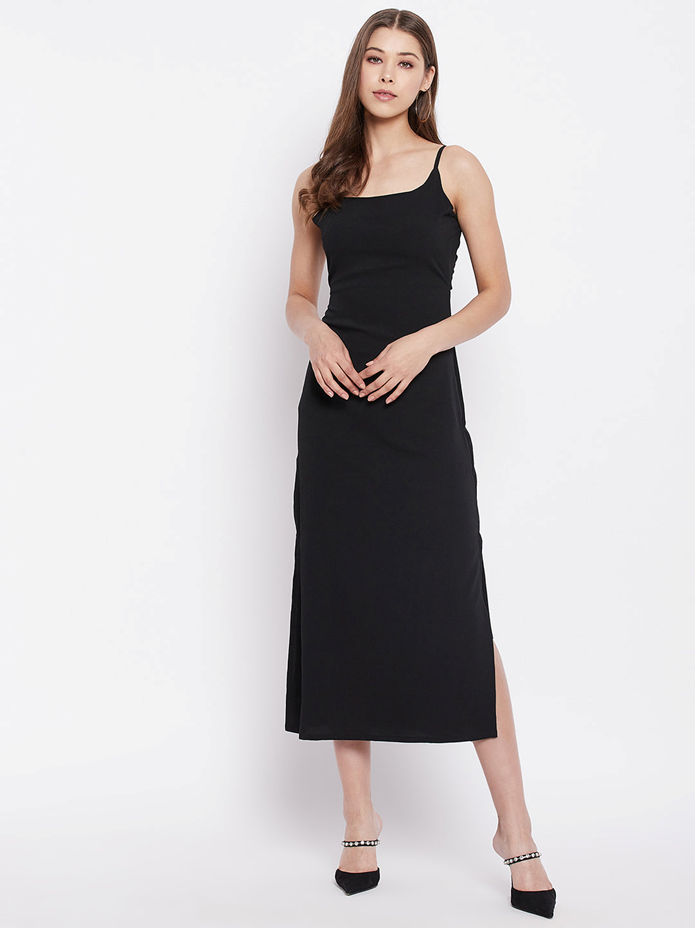 Wearing denim or a casual dress to a dinner date doesn't sound like a good idea. For that, you need something more formal and sharp.
A midi-length black dress sounds much more suitable for a nice restaurant. A nice pair of earrings, matching heels, and a nice sling bag are enough to complete the look.
You can add a few accessories like bracelets or minimalistic jewelry.
Click here to add this dress to your closet.
6. Beige Straight Cotton Embroidered Kurta and Pant Set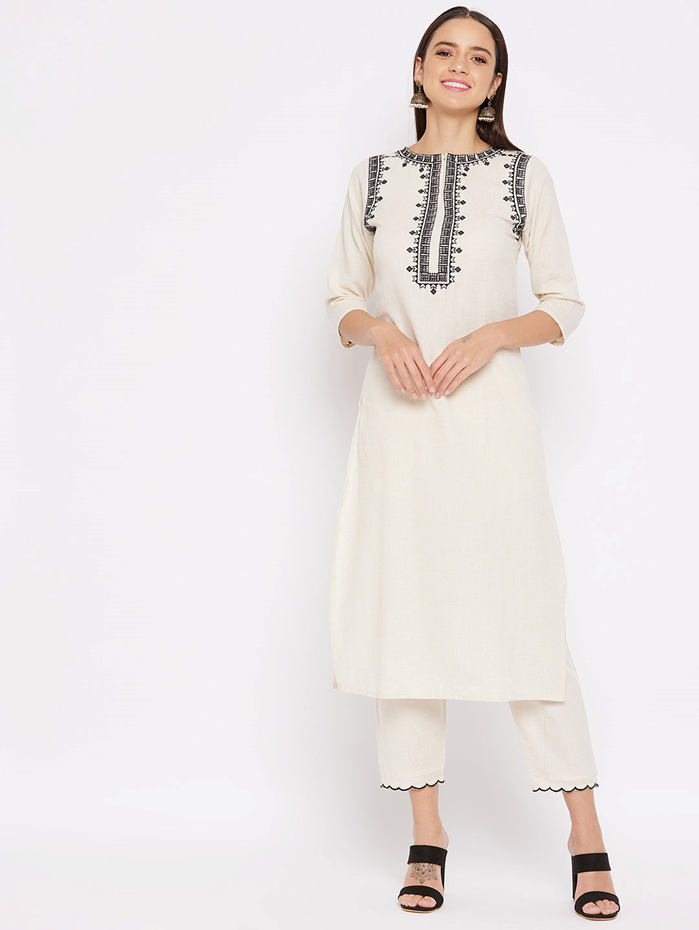 If a western dress doesn't make you feel comfortable and you want an ethnic dress for your dinner date, this beige-colored kurta set is a good pick for you
. That minimalistic black embroidery is something you wouldn't wanna miss. It looks elegant and will look great with multi-colored bangles and statement earrings for a beautiful look.
Click here to get yourself this outfit.
# After-work drinks date
7. Black Fit and Flare Crepe Solid Dress
Clubs and pubs are a great pick if you want to speed up things and get past the awkward phase soon.
If you like something like that, we have something for you as well.
This black dress from WineRed is made up of a premium quality crepe fabric that's quite comfortable to wear.
You can wear it with a pair of matching earrings, and a nice pair of heels to get that party chick look. And I bet your date will not get his eyes off of you.
Click here to get this beautiful dress.
Choosing an outfit for your first date is always a hard task but with these recommendations, you will get some help for sure.
Being comfortable and making the other person feel comfortable around you should be the priority on a first date. You should take care of these small details if you want to take things to the next level.
With these outfits, you will feel much more confident and can concentrate on building a much deeper connection with your date without worrying about how you look in the dress you are wearing.